File Sharing Solution For Marketing, Advertising, Media & Creative Agencies
1. Fast

Direct device to device transfer. Bypass congested cloud servers.

2. Easy

Send and receive files of any size. Drag and drop entire folders.

3. Secure

No uploads to cloud or external servers. Encrypted at source.
Share graphics, videos, audio and any creative instantly
Steve works in advertising. He has to frequently review advertisement graphics with clients. When he used services like Wetransfer or Hightail to send the media, he wasted lots of time. First, he had to wait for files to upload. Then, wait for client to download. Finally, wait for recipients to view and provide review.

Then he found Binfer. Now, he shares all graphics with an easy drag and drop, directly from his computer. Clients get notified within seconds. They click on a link and views the graphics instantly, without having to go through the step of downloading them.

With this new solution, he saves several hours each month. Clients are very happy with the quick turnaround.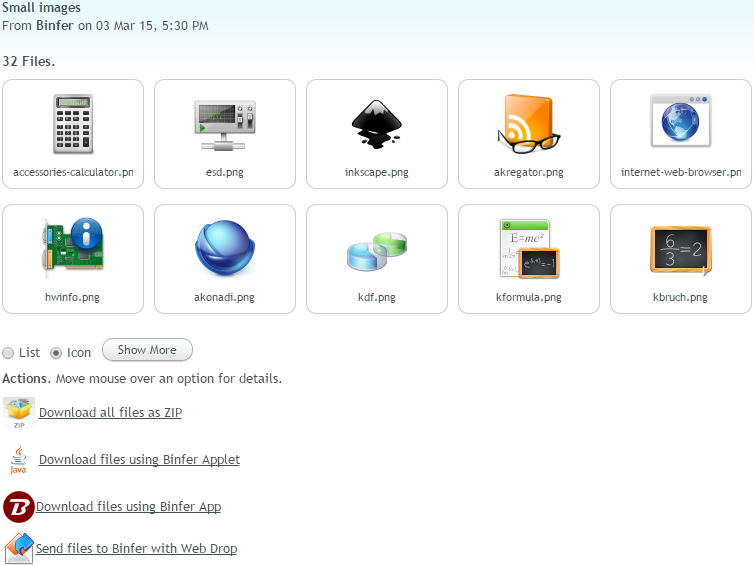 With Binfer, media assets can be shared instantly from your computer, without uploading them anywhere. This way, not only can the recipients access them right away but download what they want with a single click.
Stream Media directly from your device
Bill has a rather complex video post production job. Tasks range from editing to transcoding.

He receives audio, video and creatives from several sources. After editing, the final video is produced in many formats. Files are usually quite large.

He used to deliver them using FTP, cloud storage or even speed post. After client feedback, this process was often repeated.

His company suffered a huge productivity loss with wait time in both receiving and delivering. Several hours were lost just waiting for feedback. While searching for ways to send large videos easily, he came across Binfer.

He knew he had found the perfect delivery solution when he saw that not only was he able to stream videos straight from his computer, but he could transfer them to his clients just as easily.

Bill now creates small sized proofing videos that he streams directly from his computer and gets feedback. Also, both he and the client use Binfer to transfer the final version.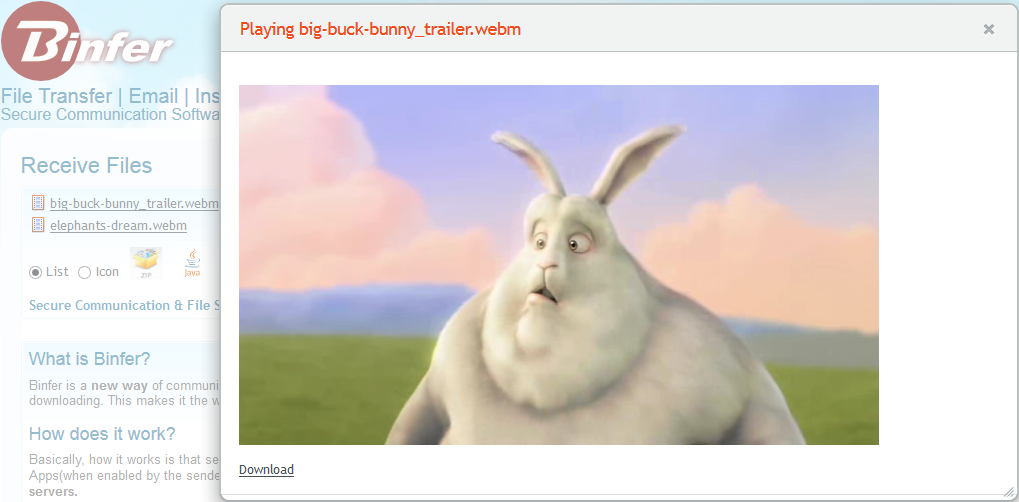 With Binfer, HTML5 compatible media (WEBM, MP4, MP3) can be streamed directly from your device, without uploading them anywhere. For example, recipients can watch commercial, broadcast or web videos instantly, provide feedback sooner and you can finish projects faster.
Communicate and share easily
Mary owns a boutique marketing agency. She has team of highly creative professionals. Their marketing campaigns require them to produce animations, wireframes, templates, logos and large size screen prints.

Projects require dynamic collaboration. Speed and delivery are critical for success. Unfortunately, their bottleneck was technology. Storage system kept running out of space as everyone was using it to exchange large files.

Team used a shared server to send digital assets to each other. It was a centralized run off the mill content management system. It did not work well with large size and quantity of materials created by them.

When an IT friend suggested Binfer as an alternative solution to help speed things up and reduce cost, she decided to give it a try. She was amazed at how fast they were able to get everyone setup in couple of hours. Her team was communicating and exchanging large files in no time.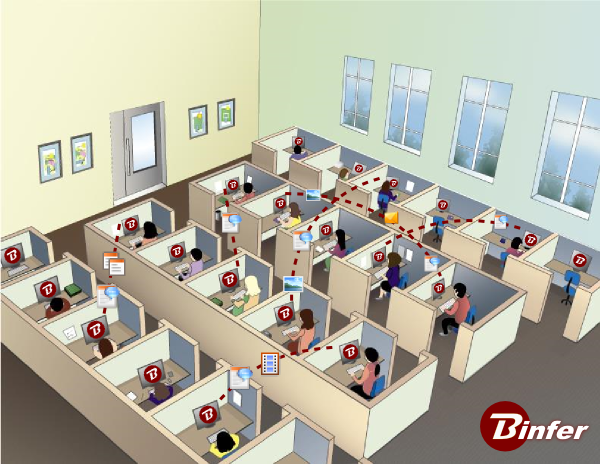 Chat, email and send files across the aisle or another office. You do not need expensive communication or data storage servers anymore. People use their existing computers. Confidential information remains within the office walls.
Email attachments have limits. Binfer can send files of any size and quantity.
| Email | Binfer |
| --- | --- |
| | |
Upload services are cumbersome. Binfer is easy.
Upload (Wetransfer, Hightail, Dropbox)
Binfer

Each file has to be uploaded individually. In order to send multiple large files or folders you have to zip them.

To send the same file to another contact, this process has to be repeated.

You can drag and drop thousands of files or folders. No zipping or uploading. Also, the same message can be forwarded to future recipients.