Navigating the Home Screen
Upon opening the Binfer app, you will be greeted with the home dashboard. From this dashboard, you can: access recent messages and transfers, create new links, messages, and web drops, see online contacts and view your other online devices.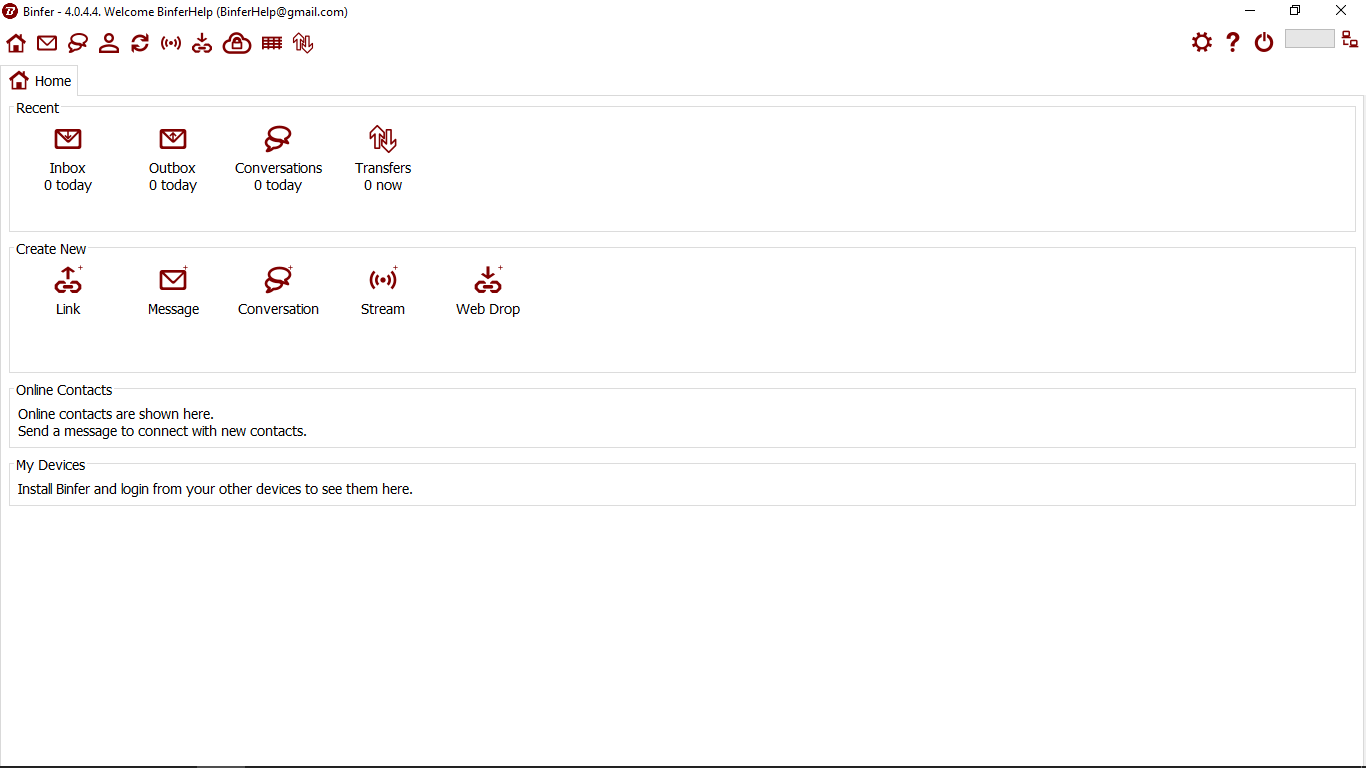 Important: Each user's dashboard will only display features that have been purchased via a subscription plan. The image below may differ from your instance.
From the home screen, you can access all of the available features your subscription has purchased. You can also select a feature directly via the icons on top of the screen.