Private Cloud Simplifies Network Management
Effortless Device Management
Binfer's Private Cloud product allows you to create a secure, private file sharing and communication network. The devices in the Private Cloud are connected via a private web of VPN-like tunnels.
Security and privacy concerns are significant enough to prompt businesses to rethink the pure cloud solution.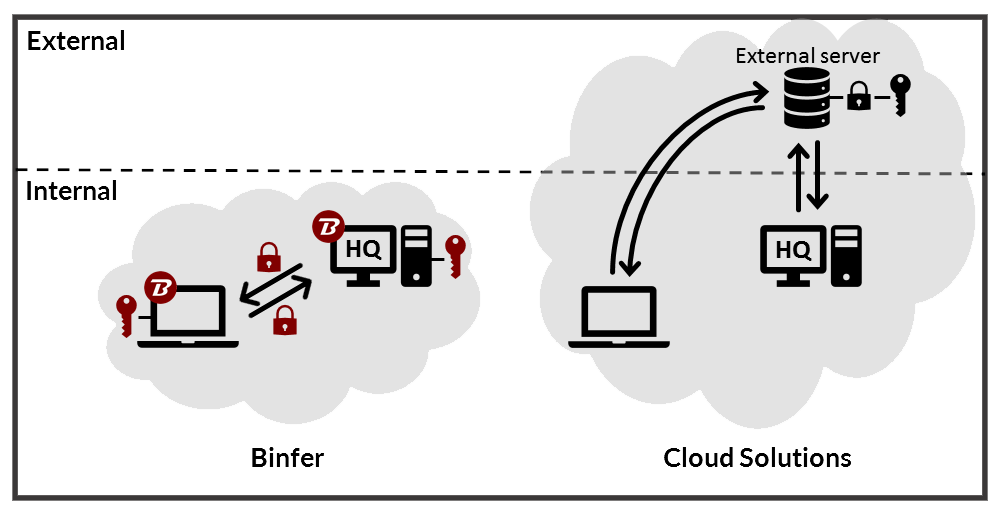 Binfer's private cloud allows secure file synchronization, sharing and communication in your own environment. Nothing is stored on any third party cloud servers.

You have complete control over your data.
All file transfers are automatically encrypted using AES 256-bit encryption.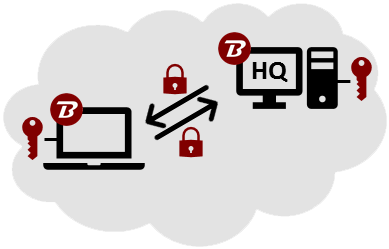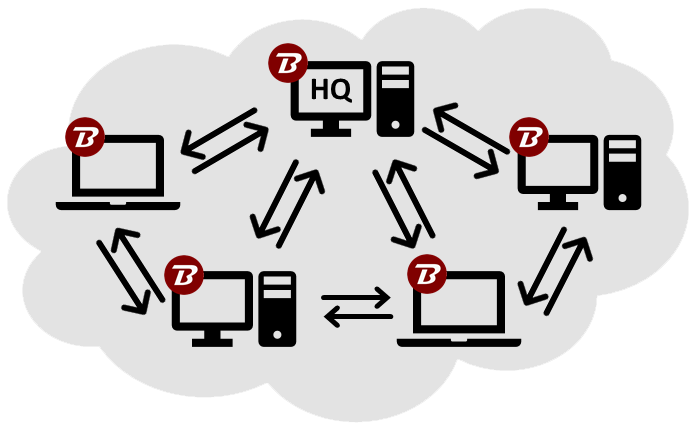 An entire enterprise can move into a private cloud environment  within hours.
Monitor all activity in your network and see the who, what, when, and where of each transfer.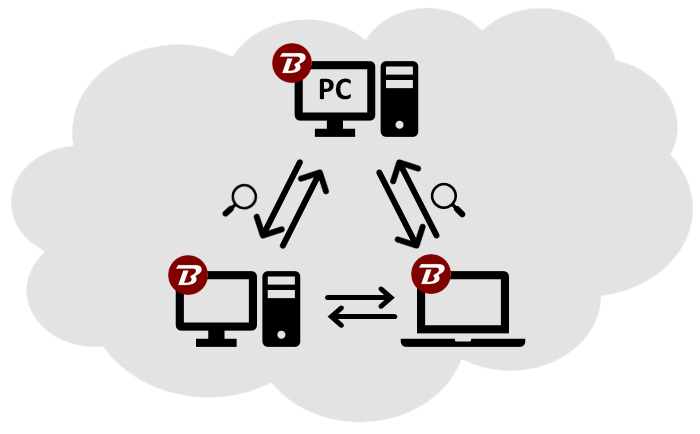 Why implement a Private Cloud over other solutions?
| Stress Factor | Binfer | Cloud Provider |
| --- | --- | --- |
| If the data is encrypted who holds the encryption keys? | All keys are on users devices. All data is on users devices | Vendor owns and manages the keys. There is no reliable way to determine if the vendor is actually encrypting and at what level, if the data is encrypted at all |
| How do I integrate data with other applications? | Since Binfer does not have cloud storage, and all data is stored on your own devices, you can access it anyhow you please. | You will have to use vendor provided interfaces and API to access data stored on their servers. |
| How do I manage access control and monitoring? | Continue to use your current OS level access control and monitoring. That's it. No extra layer of management, control or monitoring to worry about | Along with your own current level access control and  monitoring, you now have to worry about the access control and monitoring of the data sitting on the vendors servers. Two layers means double the complexity and double the expense. |
| What about compliance, legal implications, recovery, breach etc? | No worries. All data is stored in your own environment. You have total control over your data and policies. | You need good lawyers and a solid contract to cross all t's and dot all i's. |
| How can I be sure about the privacy and confidentiality of my data? | We do not store your data. Binfer transfers data directly between devices through your private cloud. All data is stored on your devices. There is absolutely no way for us to look into your data. | You cannot be sure about the privacy or confidentiality of your data. There are too many things that can go wrong. – the vendor peeking into your data in order to serve you personalized advertisement. -rogue vendor employees deciding to pry, breaches by hackers or accidental leaks. |
Binfer's revolutionary Private Cloud will:
Simplify your network management workflow
Give detailed reports of file transfer activity
Secure all devices in your network
Remove the need for complex integrations or adapters
Eliminate accounts and passwords
Changing the way devices are managed