File Sharing Solution For Architects & Engineers (A/E/C firms)
1. Easy

Send and receive files of any size. Drag and drop entire folders.

2. Fast

Direct device to device transfer. Bypass congested cloud servers.

3. Secure

No uploads to cloud or external servers. Encrypted at source.
Share designs, plans, drawings and any document instantly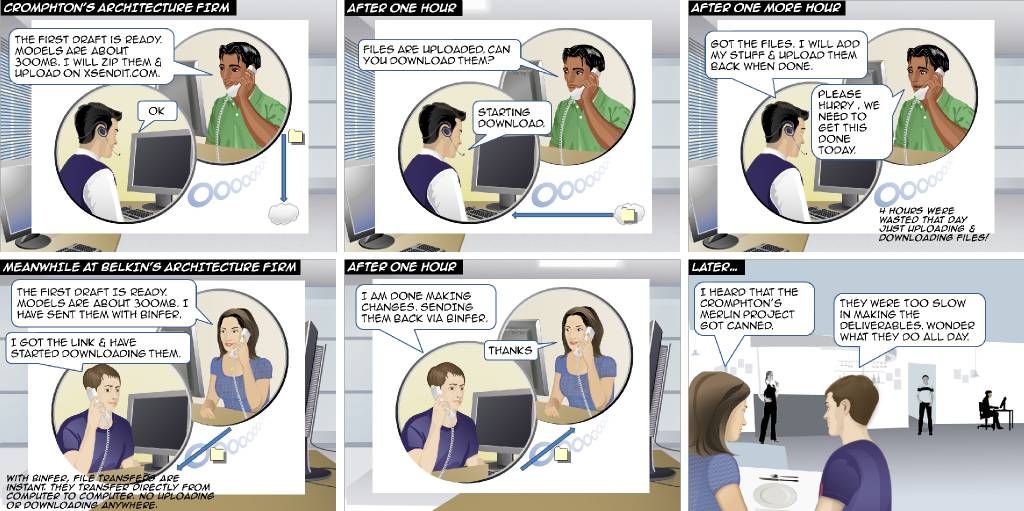 Click image to view full sized comic
Architects & Engineers waste too much time uploading and downloading files to slow and insecure cloud sharing services.
With Binfer, designs can be shared instantly from your computer, without uploading them anywhere. This way, not only can the recipients access them right away but download what they want with a single click. Transfers are at least twice as fast.
Communicate and share easily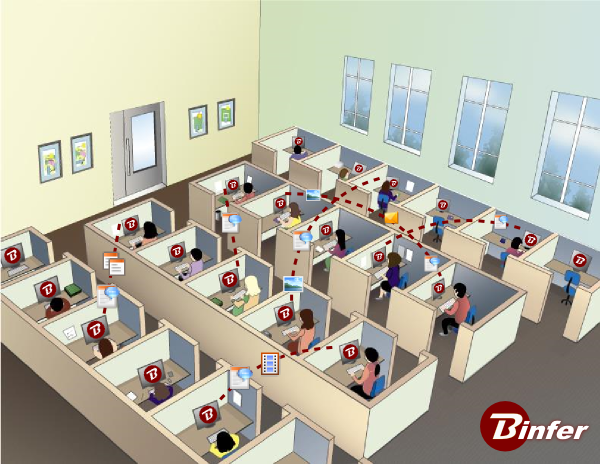 A/E/C firms are spending too much money maintaining communication, file sharing and FTP servers.
With Binfer, Architects & Engineers can chat, email and send dwg, dwx, svg, vrml, pdf or ifc, across the aisle or another office. You do not need expensive communication or data storage servers anymore. Use your existing computers to transfer documents. Confidential information remains within the office walls.
Email attachments have limits. Binfer can send files of any size and quantity.
Email
Binfer
Architects & Engineers find it difficult to transfer large design files via email.

Typical CAD files are upwards of 20MB and sending them by email is the most inefficient way to collaborate with clients or coworkers. Email was not designed for sending large files. With Binfer, there is no need to waste time splitting, zipping or compressing.
Upload services are cumbersome. Binfer is easy.
Upload (Wetransfer, Hightail, Dropbox)
Binfer

Each file has to be uploaded individually. In order to send multiple large files or folders you have to zip them.

To send the same file to another contact, this process has to be repeated.

You can drag and drop thousands of files or folders. No zipping or uploading. Also, the same message can be forwarded to future recipients.

Architects & Engineers are tired of splitting, compressing and zipping design files.

Binfer is the easiest, fastest and more secure way to share your CAD drawings, BIM models, 3ds files and anything else that you need to do your work. A/E/C firms no longer have to waste time and money with inefficient file sharing and communication technologies. Download Binfer today for a free trial and experience the next generation of file sharing solution.